ABOUT
SickDelusion / Eana Unil / Kris My name's Kris, screen names are mostly SickDelusion or Eana Unil.
Born 1986 in Germany and still living there. More or less able to speak German (native language), English (fluent) and Na'vi (more or less fluent).
90% self-taught, "artist" with the goal to improve and make this stuff for a living since ~ 2002, tattooist since 2013.
ART tools and media: Apple iPad Pro 12.9 5th Gen + Apple Pencil 2nd Gen, Procreate, Nomad Sculpt; Oil paint, acrylic paint, watercolor, graphite, ball pens, and all other media I like to try out and dabble with.
TATTOO tools and media: Kwadron Equaliser Micron Turbo, Kwadron Needle Cartridges, I AM INK, World Famous Limitless, Quantum Ink.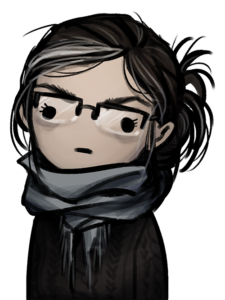 PORTFOLIO
... of sorts, I guess
All artwork on here
© SickDelusion / Eana Unil / Kris F.

JUNKYARD
The good, the bad and the ugly … or write directly to hi [at] sickdelusion [dot] de