WELCOME - WILLKOMMEN - ZOLA'U NÌPRRTE'
last updated on June 26th 2021
ABOUT
SickDelusion / Eana Unil / Kris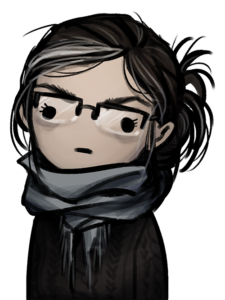 Hi there.
My name's Kris, screen names are mostly SickDelusion or Eana Unil.
Born 1986 in Germany and still living there.
95% self-taught, "artist" with the goal to improve and make this stuff for a living since ~ 2002, tattooist since 2013.
Speaks German (native language), English (fluent) and Na'vi (more or less fluent).
Tools of the trade:
Tattooing: Elite Rotary Pen, Kwadron Modules; inks by Carbon Black, Silverback, World Famous, Quantum.
Traditional: Watercolor, Oils, Acrylics, Indian Ink, Ball Pens, and all sorts of stuff; no preference, really.
Digital: Wacom Intuos Pro M, Adobe Photoshop, Drawpile, Paintstorm Studio, Clip Studio Paint.
This page isn't about me, tho. It's about my art.
I usually don't only want to show the "best of the best" that I have to offer since that feels dishonest to me. I prefer to show most of the stuff that I created throughout the years since I started, the good and the bad. To my disadvantage, maybe, but I don't really care, since "good" or "bad" is very much a subjective thing. ;)
All artwork on here
© SickDelusion / Eana Unil / Kris F.

Gallery
Portfolio of sorts
Portrait & Humans
Skulls and Horror
Animals and Nature
Abstract Stuff
Cover Ups and Touch Ups
Comic and Fan Art
Classics & ETC.
Junkyard
Sketches and bullshit